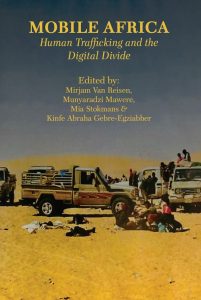 2019
Edited by Mirjam van Reisen, Munyaradzi Mawere, Kinfe Abraha Gebre-Egziabher
Language: English
Published by Langaa RPCIG, Cameroon
ISBN: 9789956551132
Click here for a full list of chapters with PDF access
Click on the title or the picture to access the publication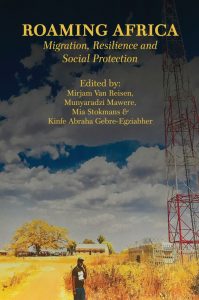 2019
Edited by Mirjam van Reisen, Munyaradzi Mawere, Mia Stokmans, Kinfe Abraha Gebre-Egziabher
Language: English
Published by Langaa RPCIG, Cameroon
ISBN:  9789956551019
Click here for a full list of chapters with PDF access
Click on the title or the picture to read the full publication
2018
Edited by Mirjam van Reisen and Klara Smits
Language: Dutch
Published by the Dutch Central Agency for the Reception of Asylum Seekers (COA)
This book was produced by EEPA for COA, in order to give broad background information on Eritrea and Eritrean refugees for COA employees and other interested parties, such as municipalities. It covers topics such as history, politics, migration and education. The book is a collaborative effort by different authors.
Click on the title or the image to read the full publication.
2017
Edited by Mirjam van Reisen, Munyaradzi Maware
Language: English
Published by Langaa RPCIG, Cameroon
ISBN: 978-9-95676-487-7
Click here for a full list of chapters with PDF access
Click on the title or the picture to read the full publication
---
2017
English translation of the German book "Eritrea: Von der Befreiung zur Underdrückung
Edited by Katja Dorothea Buck and Prof. Mirjam van Reisen
Published by EMW – Evangelisches Missionswerk in Deutschland e.V.
Click here for the table of content
Click here to order the book and to read the summary
Click on the title or the picture for the full publication

2015
Edited by Katja Dorothea Buck and Prof. Mirjam van Reisen
Language: German
Published by EMW – Evangelisches Missionswerk in Deutschland e.V.
ISSN: 1430-6530
---
Women's Leadership in Peacebuilding: Conflict, Community and Care – Part 1 – Part 2
2015
Edited by Prof. Mirjam van Reisen
Published by Africa World Press
ISBN: 978-1-59221-994-0
US$ 39.95
Click here to read part 1 (p. 0-185)
---
2014
Authors: Mirjam van Reisen, Meron Estefanos & Conny Rijken
Publisher: Wolf legal publishers
ISBN: 978-94-6240-082-5
Click here to read the full book
---
2012
Authors: Mirjam van Reisen, Meron Estefanos and Conny Rijken
Publishers: Wolf Legal Publishers
ISBN: 978-90-5850-945-1
Click here to read the full book
2012
Editors: Prof. Erik Borgman, Iris Plessius and Prof. Mirjam van Reisen
Publisher: Veloren
Illustrated
ISBN 978-90-8704-332-2
Click here for a summary (Dutch)
---
2012
Authors: Prof. Erik Borgman and Prof. Mirjam van Reisen
Publisher: Klement
ISBN: 9789086871100
Paperback
Click here for a summary (Dutch)
---
2009
Author: Mirjam van Reisen
Publisher: African World Press
365 pages
ISBN:1-59221-681-1
US$ 34.95
---
1999
Author: Mirjam van Reisen
Publishers: Terre des Hommes, Eurostep, WEED, Transnational Institute, International Books (Utrecht)
224 pages
ISBN: 90 5727 035 8
To read the full publication, click on the title or the image