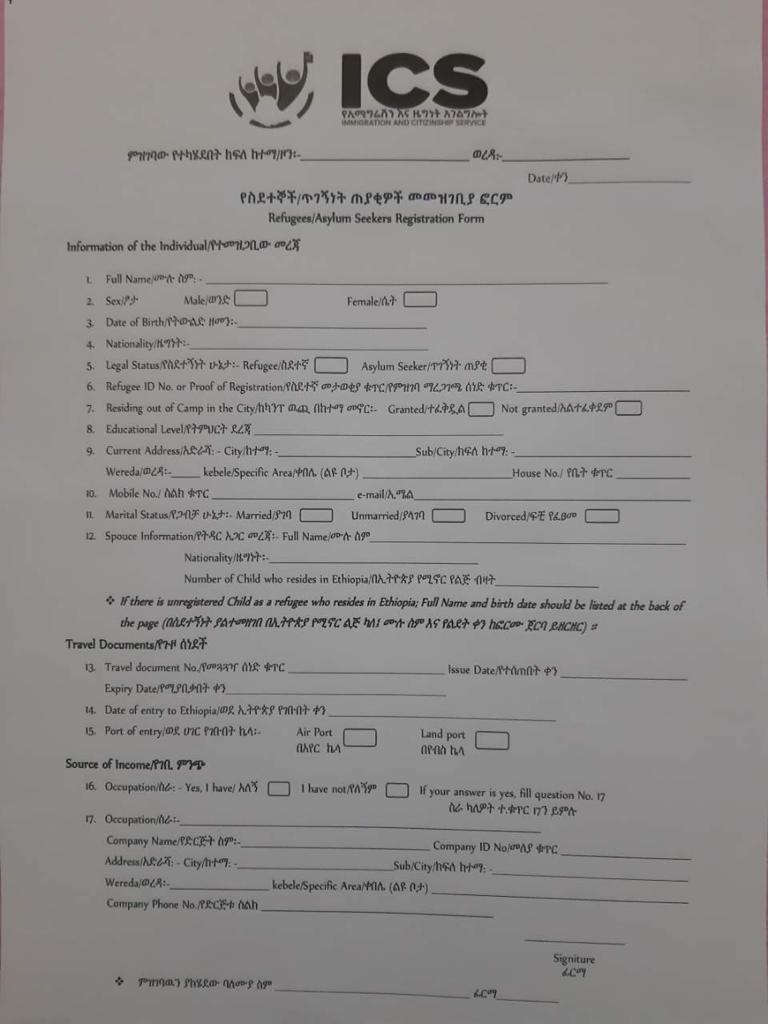 Eritrean refugees in Addis Ababa received notice that they are to register at local authorities between 18 July and 1 August 2022. Refugees are concerned about the registrations, but are equally concerned about what may happen if they do not register themselves. Videos from refugees in Addis Ababa show long lines in front of the public administration offices. In addition, reports state that some Eritrean refugees are rounded up and sent to prison or to unsafe camps in the Amhara Region, or are being asked 3 USD and above for every day they spent in Ethiopia.
Video shows lines for registration
Call to register
A Facebook message by the Federal Democratic Republic of Ethiopia Immigration and Citizenship Service announced the registration requirement on 12 July 2022, stating it is "mandated to register and administer legal permits for foreign nationals living in Ethiopia." The call announced that all refugees and asylum seekers residing in Addis Ababa, with or without a permit, had to register. The message announces that registration must be done between 18 July and 1 August 2022, and that legal documents containing proof of identity should be brought.
Multiple independent sources, including a report by Radio Erena, have confirmed this. The exact scope and purpose of the measure is unclear to the Eritrean refugees living in Addis Ababa. It was announced that measures would be taken against those that did not register, but what measures those might be is unclear.
Registration process
Refugees confirmed that the registration process started this Monday, 18 July 2022.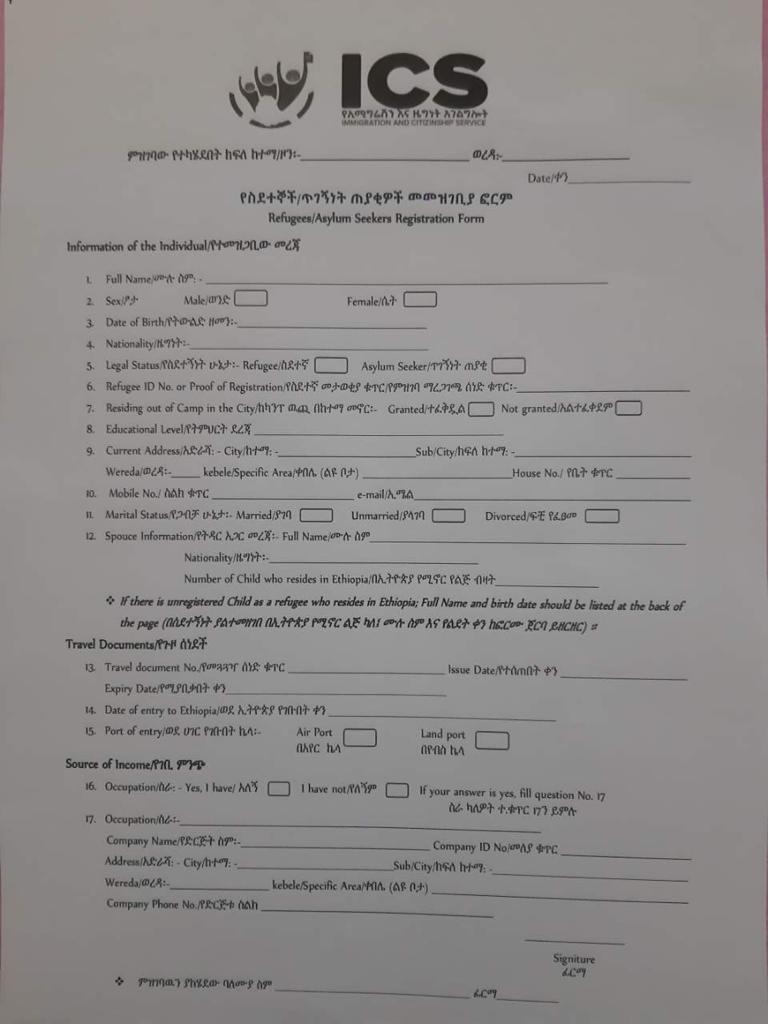 In the registration process, the refugees are asked to fill in a white registration form.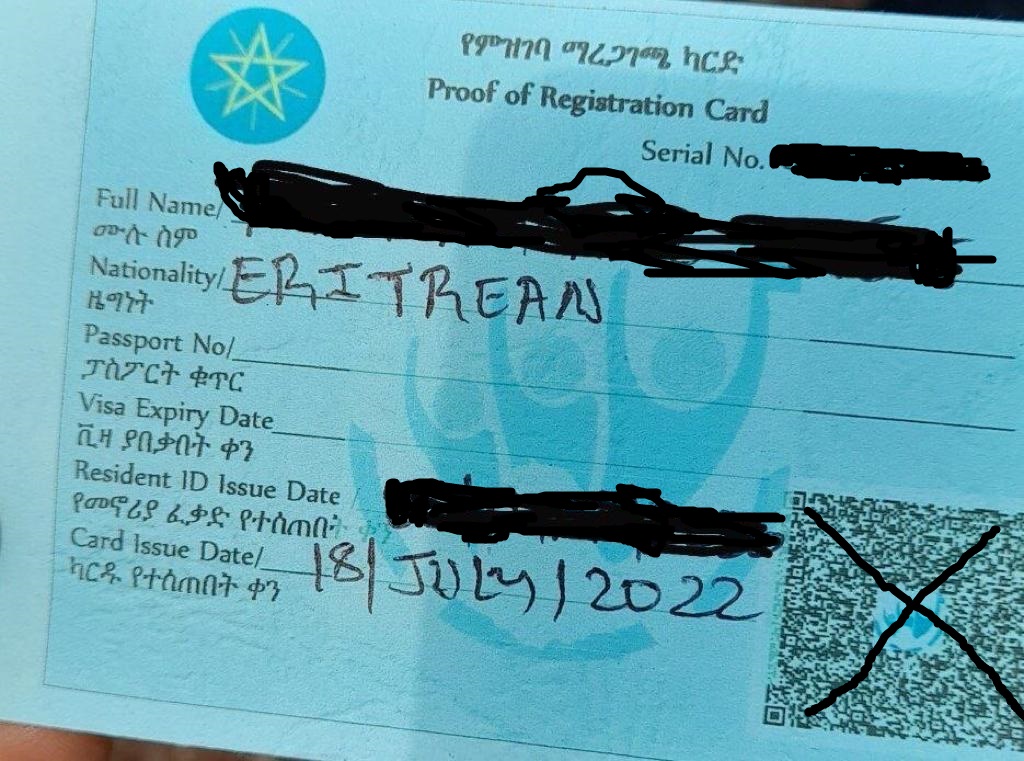 Afterwards, they receive a kind of ID that serves as proof of registration.
Round-ups and payments for Eritreans in Addis
In addition, aid group Refugees International expressed concern about the forced relocation of over a hundred Eritrean refugees from Addis Ababa to camps in Amhara, close to the Tigray border.
Three independent sources add further concerns as to the situation of Eritreans in Addis Ababa. Sources state that people are being rounded up and sent to prison, even if they have papers from the UN Refugee Agency or passports. One source states that Eritrean refugees are being made to pay 3 USD for every day they have lived in Ethiopia. Another source confirms this, adding that a family member was recently charged as much as 5 USD per day for two months of visiting family in Ethiopia.
The movements have made refugees living in Addis Ababa and beyond increasingly nervous about what measures may follow.