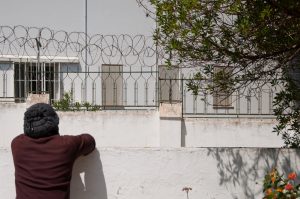 Polish composer Kasia Glowicka has written and produced a radio play based on a true story of a refugee trapped in the Zintan detention centre in Libya. In the play, titled "Lilian", the refugee Tesfay contacts a professor in Europe, linking them via WhatsApp across geography and culture. The radio play premiered on 24 September on two Polish radio stations, but is also available online.
The radio play gives authentic voices to both those trapped in Libya and those trying to assist them.
"The refugee crisis is one of today's most critical issues, but the themes it presents are eternal and universal: hope, justice, human fraternity. Technology brings the characters together but their bond is completely human," says Kasia Głowicka.
"Lilian" transports the listener in a succession of requests for moral and bureaucratic support, interspersed with moments in which daily life is always present. All this is supported by music that conveys emotions of the two protagonists, as they are led to ask each other what peace and quiet is, far from conflict and death.