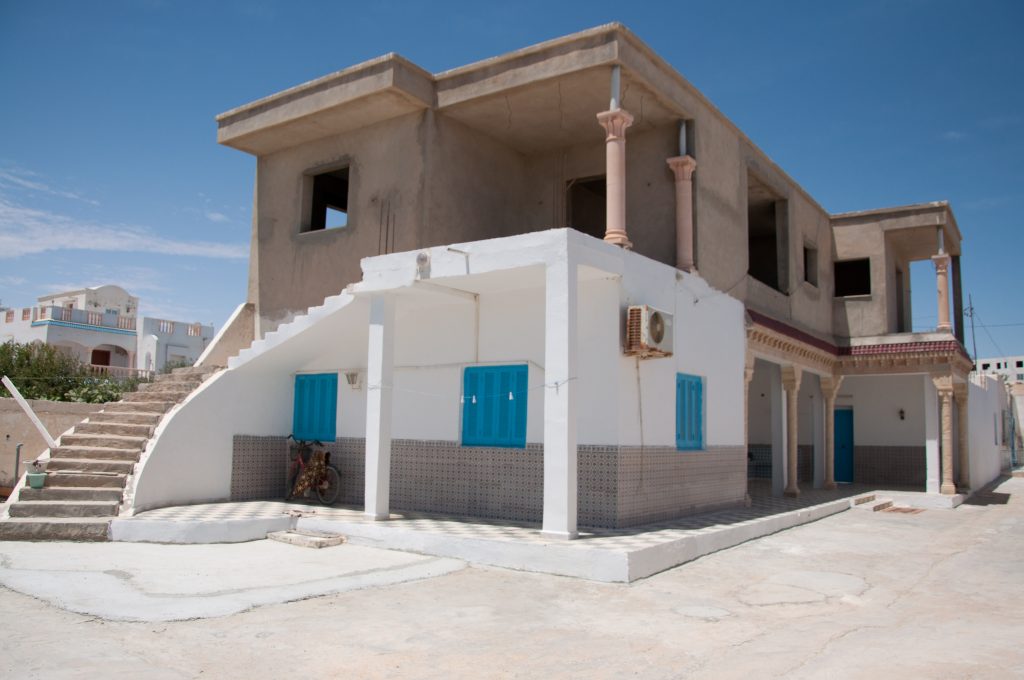 In this week's news highlights: Airstrike in Togoga market kills dozens of civilians; UNHCR reports on refugees and IDPs in Tigray; UNSC calls for stop to sexual violence as a weapon of war in Tigray; US and UN condemn Eritrean presence in Tigray; Ethiopia PM denies starvation in Tigray; 5 Somali teenagers accuse guards of sexual assault at EU-funded detention centre in Libya; The EU discusses the next round of external funds for Ethiopia; EU plans to fund Turkey border control raises concern from MEPs and journalists; British Government scraps numbers and dates for resettling refugees and asylum seekers; Dutch journalist accused and arrested for alleged smuggling in Greece; More than 100 migrants land in the Canary Islands; More than 82 million refugees and IDPs worldwide on World Refugee Day.
For frequent updates about the situation in the Horn, please see the EEPA Horn situation reports.
EEPA is holding its fourth Webinar "The involvement of Eritreans in the war in Tigray", which is part of the Webinar series "Voices From Tigray". The Webinar will take place on June 29th, 14:00-16:00 EAT, 13:00-15:00 CET, 07.00-09.00 US Eastern.
The registration link is: https://bit.ly/3qfQ335
Greater Horn of Africa
Ethiopia: Airstrike in Togoga market kills and injures dozens of civilians
It has been reported by various media that on 22 June, at least 51 people were killed in an airstrike on a market in the Tigrayan village of Togoga in Ethiopia. According to a Tigray's health bureau official "more than 100 other people were wounded, more than 50 seriously, and at least 33 people were still missing", reports The Associated Press. The airstrike occurred at around 1 pm, when the market was crowded with people. A witness told Sky News "[w]e didn't see the plane but we heard it, […] when the explosion happened, everyone ran out. Later, we came back and were trying to pick up the injured." Health workers reported that the Ethiopian military prevented them from reaching the site of the attack to help injured people, while one Red Cross ambulance was shot at twice by Ethiopian soldiers. A doctor in Mekelle stated that: "[w]e have been asking, but until now we didn't get permission to go, so we don't know how many people are dead." Ethiopian army denied that the airstrike was aimed at civilians, stating that the real target was to target "terrorists".
Ethiopia: UNHCR reports on the situation of refugees and IDPs in Tigray
On 23 June, the UNHCR released a new report on the situation in the Tigray region. According to the report, out of 25.000 Eritrean refugees missing from Shimelba and Hitsats refugee camps, 8,359 have arrived in Adi Harush and Mai Aini camps. UNHCR says that it has identified in total 13,687 refugees who have been previously registered at the two destroyed camps. UNHCR and its partners are moving ahead with plans to establish a new camp in Debat, in the Amhara region. The camp is meant to house 20.000 refugees. From interviews and assessments conducted with internally displaced persons (IDPs), the UNHCR found that 74% of IDPs do not feel safe living in IDP shelters due to fear of "military or armed presence". Refugees from Tigray are also continuing to arrive in Sudan. The UNHCR says that there are fewer than 30 arriving every day. The UNHCR also launched the Ethiopia Country Refugee Response Plan (CRRP). It is a multi-agency response strategy and financial requirements to provide protection services, humanitarian assistance, and development opportunities for refugees across the country.
Ethiopia: Open letter and petition call for stop to sexual violence against women in Tigray
An open letter written by 56 women from Africa and of African descent calls for solidarity and support for the women and girls in the Tigray region and for stopping sexual violence being used as a weapon of war. The letter was published on 18 June, one day before the International Day for the Elimination of Sexual Violence in Conflict. Dr Khataza Gondwe, Head of Advocacy and Team Leader for Africa and Middle East at Christian Solidarity Worldwide, has said that in Tigray "thousands of women and girls are being targeted in a systematic campaign of sexual violence that increasingly bears the hallmarks of genocide." The publication of the letter is accompanied by a petition to the United Nations Security Council calling on members to take action against the sexual violence experienced by thousands of Tigray women. Dr Gondwe stated that "Appeals and statements of condemnation are not sufficient. The international community must move swiftly, decisively and robustly to ensure a ceasefire, unimpeded humanitarian access to the entire region, and that those implicated in violations that may amount to atrocity crimes are held accountable using every available mechanism."
Eritrea/Ethiopia: International community condemns Eritrean presence in Tigray
On 21 June, the United Nations Human Rights Council held an interactive dialogue with Mohamed Abdelsalam Babiker, the special rapporteur on the human rights situation in Eritrea, to discuss Eritrea's involvement in the Tigray conflict as well as Eritrea's serious human rights violations against Eritreans who have sought asylum in Tigray. Babiker stated that "there are no tangible signs of progress or concrete evidence of improvement in the internal human rights situation in Eritrea. In addition, Eritrea extended its human rights violations extraterritorially or beyond its borders during this mandate and committed heinous human rights violations in the Tigray region of Ethiopia." The United States has also condemned Eritrea for its continued military presence in Tigray despite previous calls for the immediate and verifiable withdrawal of Eritrean forces from the Tigray region. "We remain gravely concerned that Eritrean government forces continue to commit human rights abuses, including extrajudicial killings, rape, and sexual violence, and by credible reports that they are forcibly returning Eritrean refugees to Eritrea," said the U.S office. The U.S also accused Eritrean forces of obstructing humanitarian access in Tigray and of directly contributing to conditions of famine.
Ethiopia: PM Abiy Ahmed denies famine in Tigray
BBC Africa reported that Ethiopia's Prime Minister Abiy Ahmed has denied there is famine in Tigray region. As reported by BBC, PM Abiy told the BBC's Catherine Byaruhanga after he had voted that: "[t]here is no hunger in Tigray, [but] there is a problem and the government is capable of fixing that." PM Abiy released this comment at a polling station on 21 June 2021, national election day in Ethiopia. Furthermore, he added that Eritrean soldiers used starvation as a weapon against civilians, even if the Eritrean government has denied any involvement in this kind of atrocities. Despite famine allegations by the Ethiopian government, PM Abiy stated that he would not force Eritrean troops to leave the country, but they will cooperate to "finalise… issues peacefully". A study released on 10 June by the UN-backed Integrated Food Security Phase Classification (IPC) initiative described that 350,000 people were living in "catastrophe/famine" conditions in Tigray region. This was echoed by the UN's humanitarian chief, Mark Lowcock, who told the UN Security Council that famine has been confirmed in Tigray.
North Africa
Libya: Teenagers accuse guards at EU-funded detention centre of sexual assault
Five teenage girls lodged at the government-run Shara al-Zawiya detention centre in Tripoli have accused guards at the facility of sexually assaulting them, according to a report by The Associated Press (AP). The centre is partly funded by the European Union's 4.9 billion-euro Trust Fund for Africa that supports all 29 state-run Department for Combating Illegal Immigration (DCIM) detention centres in Libya. The Somali minors have alleged that the sexual abuse has been constant and that women are being forced to sleep with guards in exchange for basic services. One 17-year-old said to AP that "You have to offer something in return to go to the bathroom, to call family or to avoid beating." Another 16-year-old minor said that "[e]very day they do this. If you resist, you will be beaten or deprived of everything." The same 17-year-old also stated that the sexual assaults were particularly "painful as it was by the people who should protect us… It's like we are being held by traffickers." According to Libyan Crime Watch, two of the five girls attempted to kill themselves in late May following further reports of alleged rape and beatings. Vincent Cochetel, United Nations High Commissioner for Refugees (UNHCR), has said that these stories are not unique and that UNHCR has documented hundreds of reports of rape in official DCIM detention centres and non-official, trafficker-run places of detention. In some cases, Cochetel stated, women have been impregnated by detention centre guards and given birth in DCIM facilities.
Europe
EU: Discussions on 2021-2027 funds for Ethiopia
The European Union is assessing its planned funds for climate, education, and good governance in Ethiopia over the next seven years. This is part of European Union's 2021-2027 aid budget, discussed by members of the European Parliament in the framework of a "Working document on programming for Ethiopia". According to Devex's journalist Vince Chadwick, the total amount of funding was not discussed in detail. A commission spokesperson said that: "[w]e are not in a position to advance individual allocation per country at that stage of the programming process". The discussion about the 2021-2027 funds comes after the EU decision of December 2020 to postpone the €88.5 million in budget support due to the Ethiopian government's management of the Tigray conflict. On 10 June, Commission President Ursula von der Leyen did not answer on how the current postponement measures would affect the 2021-2027 funding plans. As reported by Devex on 18 June, a commission spokesperson said that: "[n]o decision has been taken yet on potential implementing modalities for future annual action plans in favour of Ethiopia, but we are unlikely to consider budget support as an implementing modality until the Government of Ethiopia meets our requests over granting unhindered humanitarian access, an independent investigation of reported human rights abuses and cessation of hostilities."
EU: Increased funds towards border controls in Turkey bring concerns
On 23 June, The Guardian reported that the European Commission is planning to increase funds to Turkey with the aim of strengthening eastern border controls. The draft plan includes provision of up to €3 billion from the EU budget for refugee and migration policy in Turkey, but there is no clear indication which amount would be deployed for refugee aid and which amount to enhance border control. According to Jennifer Ranking, The Guardian's journalist, the plan is of concern as "funding for migration management and border control, notably at Turkey's eastern border – is likely to draw fire from those who argue the EU is building a "fortress Europe" that rides roughshod over the rights of asylum seekers." Part of the funds will be dedicated to Syrian refugees in Turkey, including health services, education, social protection, skills development and job creation, but it is unclear what the balance between aid and security will be. Tineke Strik (Greens), a Dutch Member of the European Parliament who focuses on migration, stated that this Commission's plan raises several humanitarian questions regarding illegal "pushbacks" of refugees by Turkey. She said that "[a]t the eastern border we know that not all Syrians are safe in Syria at the moment… and it would mean that people cannot leave the country any more, even if there would be a need for protection."
UK: Government removes specific targets for resettlement of refugees
The UK's Home Office has been called to provide a greater commitment towards refugees under its new resettlement program after it removed targets for refugee resettlement, reports The Independent. The United Nations High Commissioner for Refugees (UNHCR) along with numerous British organisations and local authorities, raised concern over the decision to remove the previously pledged refugee target which does not comply with international norms. The Home Office stated that it "maintain[s] its long-term commitment to resettle refugees from around the globe" however does not specify any number or timeframe. UNHCR is concerned that this decision will weaken the integrity of the global resettlement program which has already been severely impacted due to COVID-19. Tim Naor Hilton, chief executive of Refugee Action, said that refugee resettlement schemes "live and die on a concrete target. Without one, local councils cannot properly run services to help refugees integrate into their communities." A UNHCR spokesperson told The Independent that it is hoped that the UK will continue to welcome at least 5,000 refugees to support "an acute global problem being made more urgent by Covid."
Greece: Dutch journalist arrested for hosting Afghani asylum seeker
On 13 June, a Dutch journalist, Ingeborg Beugel, was arrested on the charge of "facilitating the illegal stay of a foreigner in Greece". Beugel faces a 12-month prison sentence and a fine of €5,000 if convicted, for having hosted an Afghani asylum seeker in her private home, on the island of Hydra. Local villagers knew that Fridoon, the Afghani refugee, was in Beugel's house, as she declared that she was hosting him during the writing of an article. Beugel commented that ""[t]he whole 'hiding' thing is ridiculous. […] There's letters dating from a court case in January 2020 saying that I take care of him and pay for his lawyer and Greek lessons." Beugel has been released and is waiting for an exact court date to be set.
Spain: Dozens of migrants and refugees land in Canary Islands, three found dead
As reported by various media, on 18 June, three persons were found dead off Spanish coast of Canary Islands, while four others are still missing. According to local authorities, a boat with 50 migrants and refugees capsized on the night of 17 June while it was approaching Lanzarote island. Rescue workers saved 41 people including 19 women and seven minors, all from sub-Saharan African countries. Marcos Lemes, a resident of Órzola village who raised the alarm, said that: "I ran out of the house with two boys that I keep at home and when I got there it was madness… I saw a huge number of people on the reef." On Friday 19 June, as reported by local authorities, two other boats carrying a total amount of 110 migrants and refugees landed in Fuerteventura and El Hierro islands.
World
World: More than 82 million people displaced on World Refugee Day
On 20 June, on the occasion of World Refugee Day the UN High Commissioner for Refugees Filippo Grandi released a statement highlighting that more than 82.4 million people are displaced worldwide. According to UNHCR, 30 million of those are refugees, the rest are displaced within their own country (48 million) or asylum-seekers (4.1 million). It has been reported that nearly half of these forcibly displaced people are children, while in the last three years around 1 million of children were born in exile. 55% of refugees come from three countries: Syria, Palestine and Venezuela, while main refugee hosting hubs are in Jordan, Bangladesh and Kenya. Grandi said that during the pandemic "everything else has stopped, including the economies, but wars and conflict and violence and discrimination and persecution, all the factors that pushed these people to flee, have continued". Grandi further called on the international community to express solidarity with refugees around the world, as they need the right to international protection, safety, and support.